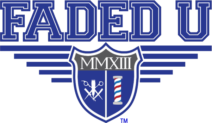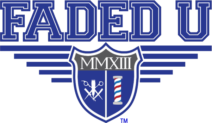 The Faded U Scholarship awards a scholarship to an individual who has a financial need pursuing a barber education.
The Faded U Scholarship Fund will award a student a minimum of $500 maximum $1,000 disbursed to the Michigan Barber School.
Qualifying criteria:
• 18 years of age or older
• High school diploma/GED
• Financial need
• Paying out of pocket
• Enrolled in Michigan Barber School
Applicants must submit a 2-3 minute video essay including an introduction, the reason why you want to become a barber, and how you will utilize your career to give back to your community. To be considered for the scholarship, your video essay must be submitted by August 14, 2017.
In the event your video essay is not received by August 14, 2017, you will not be entered for consideration. The recipient will be notified via email or telephone August 21, 2017 and the award will be presented August 26, 2017.
Submit to:  info@michiganbarberschool.org